Tuesday, November 24, 2009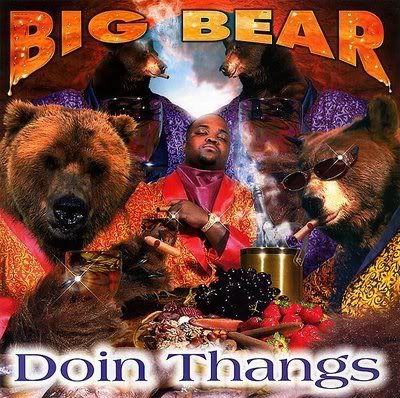 Some things need no explanation. If Big Bear's tracks are as hot as the album cover we in trouble. LMAOO!
Posted by

LEE WILKIE
at 8:45 AM
No comments:



Okay so, this trailer is made up of frankensteined pieces of movies we have all seen before. The actors were photoshopped frame by frame over actors like Brad Pitt, Hugh Jackman, and Vin Diesel...I tell you what though, this is a good enough effort to get some one to make the real live action version of this flick. Hope you guys get as amped as i did when i saw it. Holla!
Posted by

LEE WILKIE
at 7:50 AM
1 comment: